Let the Sun Shine In with
Velux Skylights
Skylights can turn the rooms of your home into light, airy, and luxurious spaces. In a bedroom, a home office, a living room, den or kitchen, skylights will make an ideal addition to your property.
Summit Exteriors is a certified Velux Skylights contractor. We have partnered with the highest quality manufacturer to bring you leak -free, long lasting skylights that will lift your spirits and provide health benefits, too.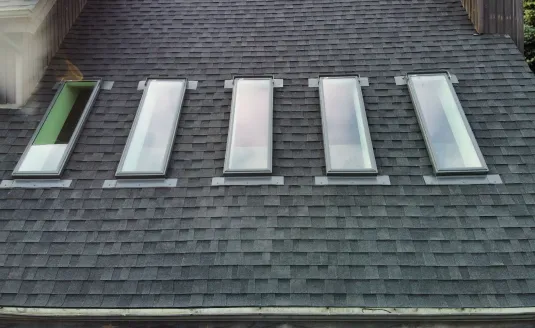 Benefits of Masterpiece Skylights from Velux skylights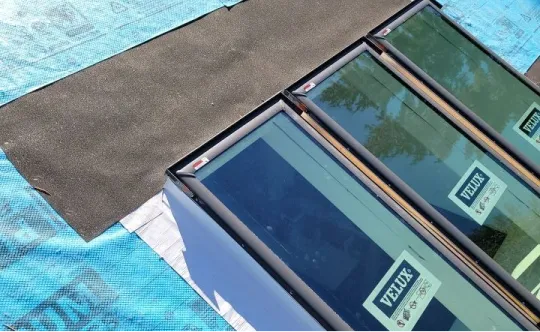 Fresh Air
The air in your homes can seem stale and stagnant without a source of on-demand fresh air. Windows are nice to throw open if you can actually raise them! Too often, windows refuse to open due to old coats of paint and/or old, faulty mechanisms. Velux Skylights make it simple to bring in fresh air, with the press of a remote or the turn of a lever.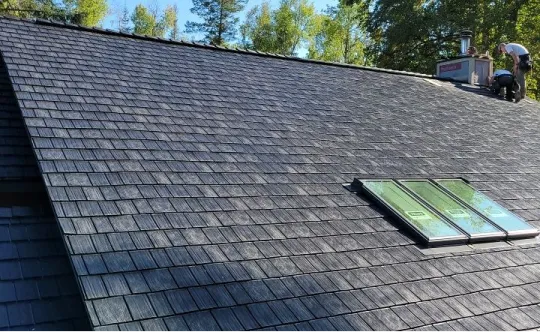 Healthy Living Environment
Natural light repels common types of mold, spores, and other unpleasant growths that can settle into home interior walls and floors, especially in dimly lit areas, and places with little airflow. Skylights allow in a lot of natural light fresh air which helps keep mold and mildew away.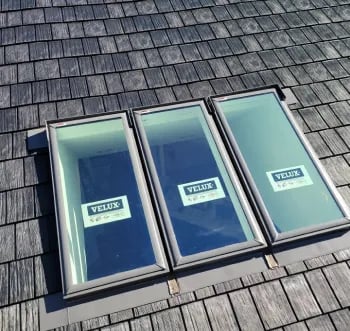 Increases Property Value
Velux Skylights installed by Summit Exteriors will definitely make your home more attractive to buyers if and when you decide to put it on the market..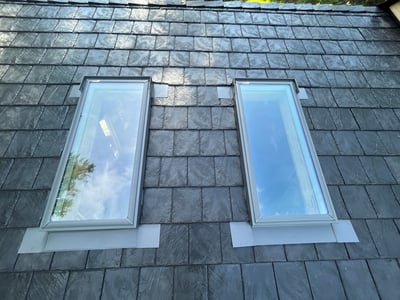 Comfort Moderation
Warm air rises and upper floors of a home can become hot and stuffy. Opening up a beautiful Velux Skylight by Summit Exteriors allows a fresh flow of air to circulate through rooms.
Rejuvenating
Skylights are an excellent addition to any property. They provide healthy natural light, a feeling of space, an airy atmosphere, and a spirit of productive energy.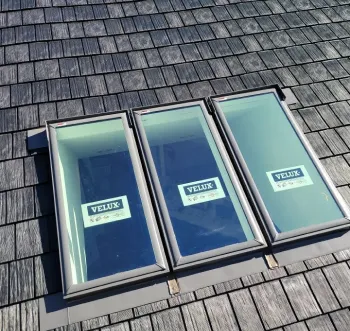 About Velux Skylights
For more than 80 years, the VELUX Group has created better living environments for people around the world. Using daylight and fresh air.
Summit Exteriors' Velux Skylights ensure a healthy indoor climate for work, play, and relaxation. Skylights give back to the environment by being highly energy-efficient, helping you to regulate a comfortable temperature and air quality, naturally. Velux is a leading producer of fine quality Skylights for homeowners and business around the world and, thanks to Summit Exteriors,
right here in Metrowest Massachusetts.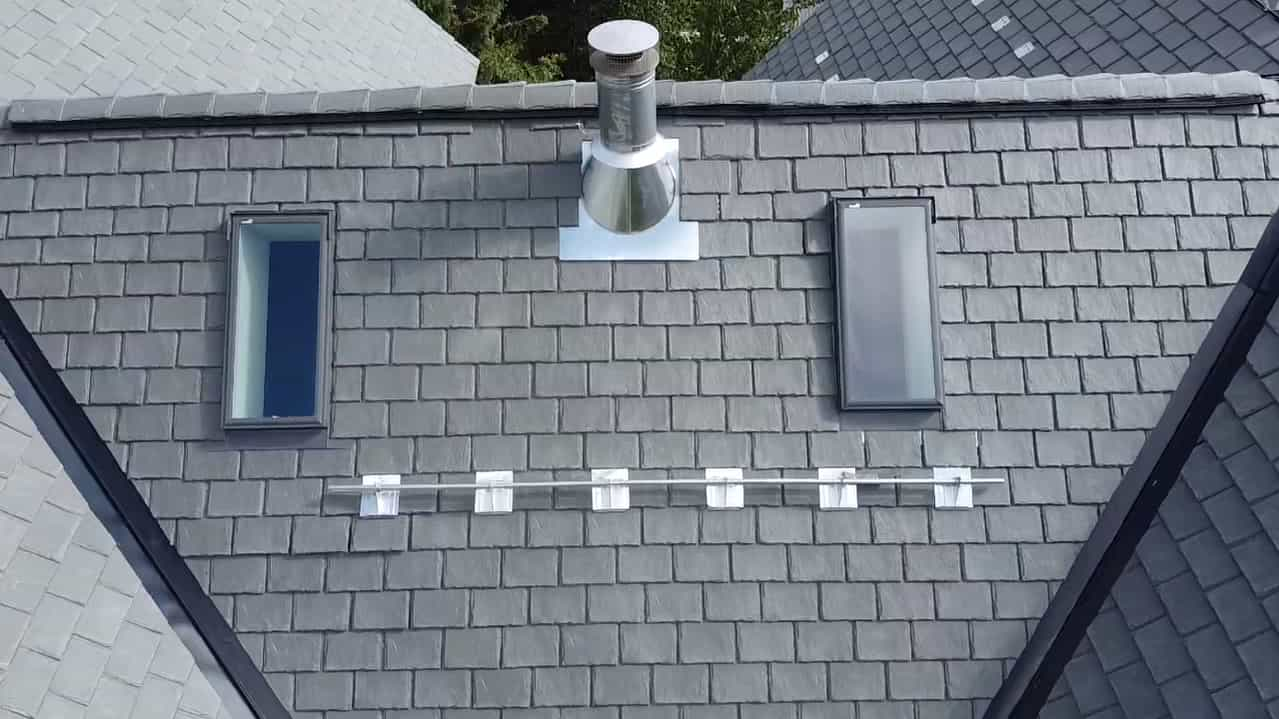 New Roof, No Mess….with Summit's Equipter Roofing Vehicle!
In the aftermath of a bad storm, no contractor in Idaho is as efficient as Summit Exteriors, thanks to our experience, skills, and equipment, including the Equipter– a purpose-built vehicle with an elevating platform to help expedite roof repairs and replacements when time is of the essence.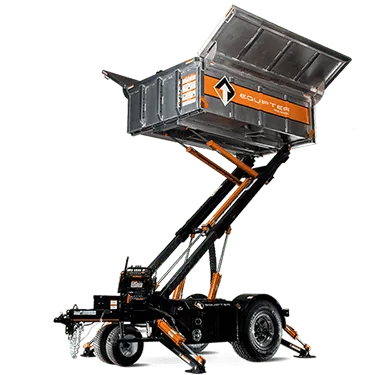 Summit Exteriors has a wealth of experience repairing roofs in the areas of Sandpoint, Sagle, Bonners Ferry, Priest River, Hope, Hayden and other northern Idaho communities. Contact us if you suspect any roof damage. Fixing it today can save thousands of dollars tomorrow. For a FREE Roof Consultation and Estimate, schedule an appointment with us today! (208) 597-0101