Enhance Your Home's Protection with Expert Gutter Services
Gutters are vital for protecting your home from rainwater damage, as they direct water away from your foundation and walls and prevent erosion, mold growth, and structural harm. In colder climates, they also help prevent ice dams, which can damage your roof and interior spaces. To ensure their effectiveness, it's important to maintain your gutters regularly.
Our team is dedicated to providing high-quality gutter solutions to keep your property safe from water damage. We use premium materials to guide rainwater away from your home's foundation and prevent erosion, basement flooding, and mold growth. You can trust our commitment to excellence in keeping your home cozy and well-protected.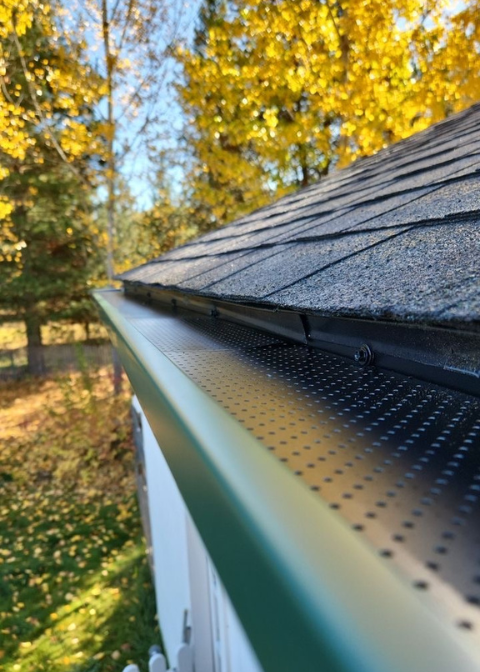 Why You Need Gutters
Not all property owners know how important gutters are for their property. They have this misconception that gutters are not really essential. But that is not the case!
Prevent soil erosion and protect landscaping.

Without gutters, rainwater can mess up the landscape beside your house. The soil may even run off with the waters causing erosion. With a gutter system, you can prevent that from happening!
Protect siding.

If the rain falls around the house close to the walls, it can damage the siding. The impact can dent or cause holes in them making them more susceptible to water damage, insect infestation, and mold growth.
Keep your basement dry.

Without gutters, water can pool around your property's foundation and flood your basement.
Preserve roof shingles.

The longer you have standing water around your shingles, the more likely it will find its way under the shingles, to the roof support, and into your attic.
Add value to your home.

New gutters can increase your home's functionality. Summit Exteriors can install gutters on your home that would increase its curb appeal!
What Size Gutters Are Ideal for North Idaho Living?
Summit Exteriors specializes in durable, lightweight 6-inch aluminum gutters that resist rust and corrosion. They are easy to install and maintain, making them a popular choice for homeowners.
Here are three reasons why we puffer 6-inch aluminum gutters over the standard gutters:
1. The 6-inch width: This size is larger than the standard 5-inch gutters and is generally recommended for areas that experience heavy rainfall or have large roof areas. The larger size helps to handle a greater volume of water, reducing the risk of overtime.
2. Strength and Durability: Aluminum gutters are known for their strength and durability. They can withstand harsh weather conditions, including heavy rain, snow, and strong winds. Additionally, aluminum is resistant to rust and corrosion, making it a long-lasting option.
3. Low Maintenance: Aluminum gutters require minimal maintenance. They do not need to be painted as they come with a factory-applied finish that helps to resist chipping, fading, and peeling. Regular cleaning and debris removal are recommended to ensure proper water flow.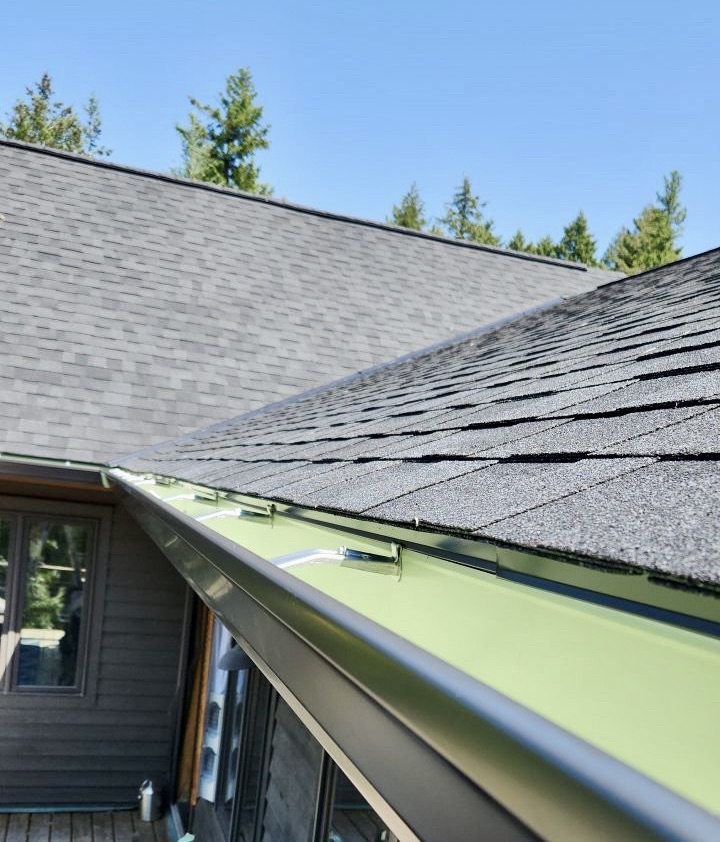 Why You Need Gutter Guards
Having a gutter guard will provide you with long-term benefits. So even if they may require high upfront costs, they will be able to pay for themselves in time because…
Prevents Water Damage.

Clogged gutters can be damaging to homes. The longer the water will stand and pool on your gutters, the more likely it will seep through the boards, the siding, and the walls causing water damage and even structural issues.
Protects against clogging and debris buildup.

This is the primary reason why you should consider having a gutter guard. They filter or block leaves, twigs, and other debris from getting into your gutter system and prevent them from building up inside which is what causes clogging.
Minimize mold and mildew.

When your gutters are clogged, they become more vulnerable to mold growth. This can lead to potential health hazards and costly repairs if left untreated.

Help pest control.

Clogged gutters lead to moisture buildup, which attracts pests like rodents and insects seeking a cool, damp environment.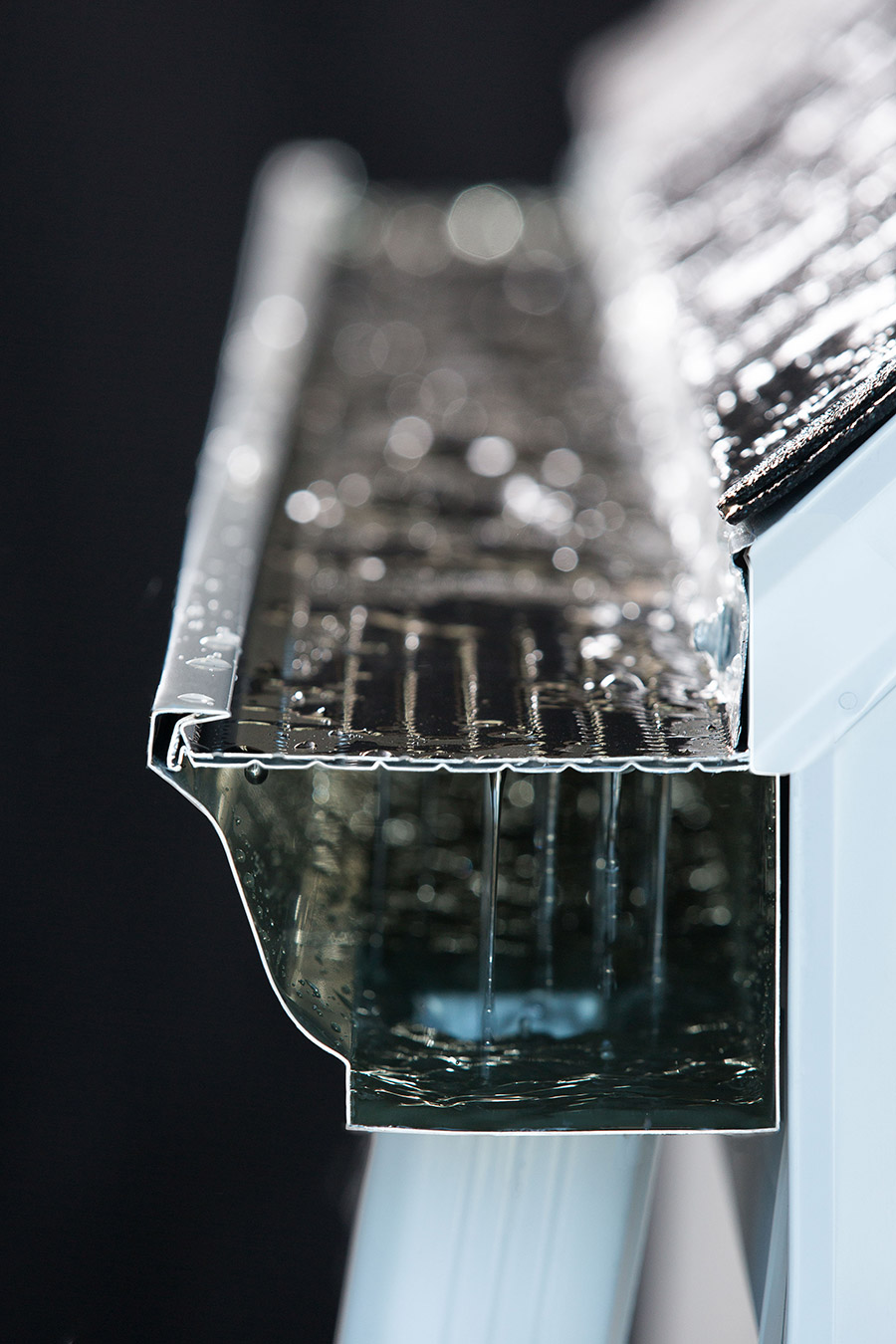 Your Gutter Installation Expert Alu-Rex products are the most advanced on the market. Incorporating the latest gutter technology, they offer superior durability and debris protection.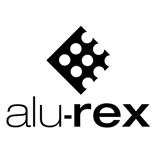 They're designed to the highest standards by Alu-Rex experts and installed by our quality-driven teams. You can extend the lifespan of any seamless gutter by installing it with high-performance Alu-Rex products.
Gutter Guard

Looking for a solution for clogged gutters? Gutter Clean System® gutter guards are designed to be easier to maintain by letting the wind do most of the heavy lifting. Because their surface is made of perforated aluminum, debris sits on top, dries out, and is carried off by the breeze. Alu-Rex guarantees your gutters will stay clog-free for 25 years.
Summit Exteriors is Here for ALL Your Gutter Needs!
Whether you need a gutter guard, gutter replacement/installation, or even a simple gutter clean, Summit Exteriors is the best company to help! Based in beautiful Sandpoint, Idaho, we are your local experts ready to provide the perfect solution for your gutter needs!
For a FREE roof and gutter inspection, call to schedule an appointment with us today!